Memory Ornaments on sale
Tuesday, November 3, 2020 4:00pm-
Monday, November 30, 2020 5:00pm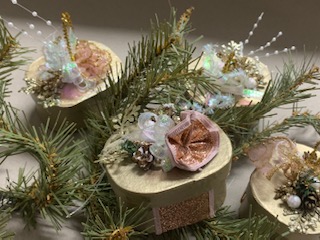 Memory Ornaments pictured handmade ornaments that families can purchase in honor of their loved ones, for $10. We can ship for an additional cost of $6 per ornament.
Tree of Hope Memorial
Monday • December 7th • 6 — 7pm• Hospice of Knox County Facebook Live
Watch for readings, music and the lighting of the Tree of Hope.
« Back to Calendar